Celebrating Earth Day at Ss Peter and Paul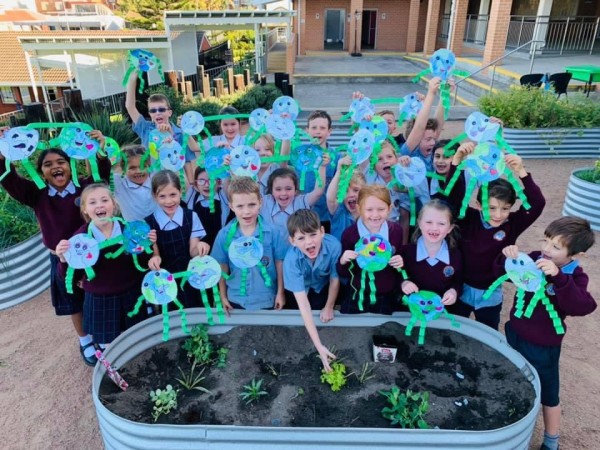 Our students and staff have enjoyed celebrating Earth Day, both in class groups and as a school.
The theme for this year's Earth Day is 'Restore Our Earth', which focuses on natural processes and emerging green technologies that can restore the world's ecosystems.
Here at Ss Peter and Paul, we strive to be active stewards of our creation.
Inspired by Pope Francis' environmental encyclical, Laudato Si', our school community understands that we have to respond to the environmental challenges of the 21st century with creative and thoughtful planning, education and concrete actions that can make a difference to the health of our planet, all people and all creatures.
As a school community, we engage in many environmental initiatives including:
growing food in our school garden
collecting rainwater to maintain our garden
composting classroom food waste
using our worm farm to replenish the soil
We embrace Pope Francis' call to 'care for our common home' together.